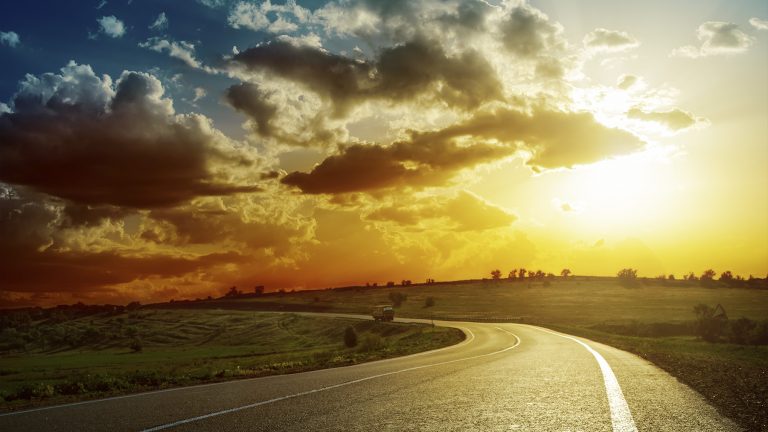 Comprehensive Plan Alignment
While the Commonwealth Transportation Board (CTB) chose to designate the Bi-County Parkway as the "locally preferred alternative," below is a summary as to why the Tri-County Comprehensive Plan alignment rejected by the CTB was for many reasons a better choice.
Comprehensive Plan Alignment Tests Best
The Environmental Impact Statement states that the alignment that has been on Prince William County's Comprehensive Plan since 1964 and Fairfax and Loudoun County Plans for a decade or more is the best transportation solution. More specifically the Study states, "The Comprehensive Plan CBA (Candidate Build Alternative) is the best of the CBAs in meeting system and community linkage needs and satisfying social and economic demands, as well as reducing peak deficiency VMT and minimizing increases in overall VMT. It is also among the top ranked CBAs in addressing safety needs." (Tri-County Parkway Location Study, Draft Environmental Impact Statement, March 15, 2005)
Comprehensive Plan Candidate Build Alternative (CBA) Advantages/Benefits:
Appears on and is compatible with the Comprehensive Plan of all three counties.

Moves nearly 3 times as many daily trips as other CBAs.

Provides access to the most activity centers in the study area and greatly improves access to the City of Manassas and Manassas Park.
Additionally, it is the only CBA that:
Appears on all three local Comprehensive Plans.

Links all three counties.

Provides significant relief to Route 28(Centreville Road) between Manassas and Centreville (none of the other alternatives accomplish this).

Provides significant relief to Route 234 Business (Sudley Road) between Manassas and I-66 (none of the other alternatives accomplish this).

Provides an alternative to Route 659 (Gun Springs Road) and Route 234 through Manassas Battlefield Park in order to get to I-66.

Provides an alternative/relief to Braddock Road, Bull Run Post Office Road, Pleasant Valley Road, and US Route 50 for traffic movement between Loudoun County points east in Fairfax and should greatly minimize congestion at Braddock Road-Route 28 intersection (Centreville Road) and on Route 29 west of Centreville.

Provides a direct I-66 connection to South Riding and other southeastern Loudoun County residential communities and employment centers.

Includes four new interchanges (Wellington Road, Route 234 Business, Lomond Drive and I-66) thereby improving other parts of the regional network.

Improves access to Bull Run Regional Park AND provides opportunity for substantial cash payment to NOVA Regional Park Authority (NVRPA) for right of way acquisition.
Other Considerations:
The three counties that the Tri-County Parkway will cross are among the top ten fastest growing counties in Virginia. Loudoun and Prince William are in the top five.

Between 2000 and 2004, 43% of all population growth in the metropolitan Washington area occurred in these three counties, plus Manassas and Manassas Park. Of the 160,000 new residents added in Northern Virginia during this period, 130,000 or 81% were in Loudoun/Prince William/Manassas/Manassas Park.

Much of this growth may be attributed to the Dulles International Airport and high tech industries in the Dulles and Route 28 Corridors.

Another major industry in the area is tourism with the Manassas National Battlefield Park, and the National Air and Space Museum.
DEIS Deficiencies:
In attempting to fulfill the federal mandate of examining all viable alternatives and finding none east of Manassas National Battlefield Park, the DEIS has ventured far to the west. In doing so the Study has strayed far afield of a reasonably appropriate corridor from a transportation standpoint.

Given that the DEIS identifies the Comprehensive Plan route as the best performing transportation solution, the Alliance is concerned that a April 2005 Tri-County Parkway Location Study newsletter simply classified all three CBAs as "effective." Such designation is misleading and obscures the fact that the Comprehensive Plan CBA is the most effective at meeting the Tri-County Parkway's original purpose and need. Lacking any information on transportation benefits, the newsletter denies the general public the ability to respond/comment in an informed manner.

To suggest, as the Draft EIS does, that the elimination and/or the collapsing of the Comprehensive Plan Alignment into either the West Two or West Four options results in a solution comparable to the Comprehensive Plan corridor plus the Route 234 Bypass Extended and/or a limited access Western Transportation Corridor greatly misrepresents regional transportation network needs.