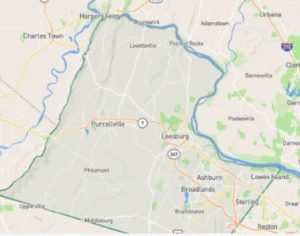 Alliance Provides Input to Loudoun County Draft County 2040 Countywide Transportation Plan
Alliance Provides Input to Loudoun County
Draft County 2040 Countywide Transportation Plan
The Draft Loudoun 2040 Countywide Transportation Plan ("Draft CTP") is part of the Envision Loudoun process with the goal of  "hav(ing) a lasting impact on the Loudoun community, helping to promote a continued high quality of life in the county."
In a statement submitted to Loudoun's Planning Commission, the Alliance recommended that the County should adopt congestion relief as the priority for funding projects and expressed concern that the County's policy to prioritize transportation funding in Urban and Suburban areas will detrimentally impact mobility for residents in every part of the County, including those who travel from the western part of the County to Loudoun employment destinations to the east.
Other Fundamental Alliance recommendations with the Draft Plan include:
The Plan should re-endorse the need for a new Potomac River crossing and include language to minimize additional development near potential crossings to lessen future impacts. Recommending further study of a need that has been studied and repeatedly justified is not enough.
The Plan's proposed policy and streets hierarchy lack the benefit of Transportation Demand Forecast Model ("TDFM") results. Without such results, the recommendations of the Draft CTP are incomplete.
The Plan needs to strengthen language regarding north-south mobility. The Bi-County and Tri-County Parkways are critical to that objective.  The Alliance also encouraged the County to study and identify the best right of way for a limited access parallel alternative to U.S 15 north of Leesburg to improve corridor safety and preserve its historic heritage.
To read entire statement from the Alliance, click here.
To ensure a mobile future for Loudoun residents and the region, the Loudoun Transportation Plan must focus on the Most Critical Needs.