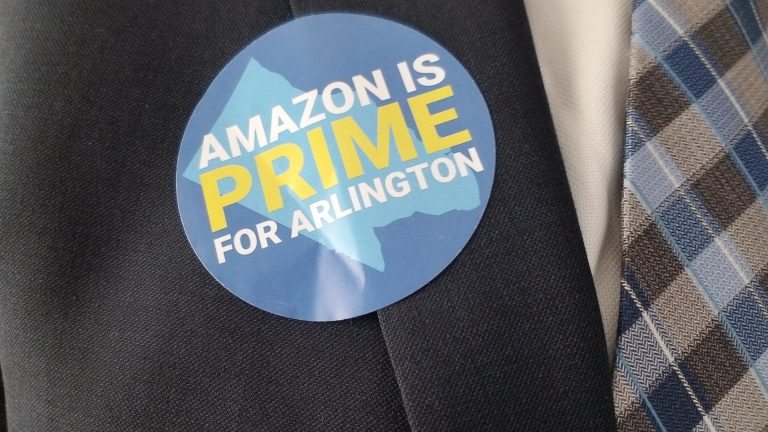 The Alliance Voices Strong Support for Amazon Transportation Improvements
On Saturday, the Northern Virginia Transportation Alliance joined citizens, businesses, nonprofit organizations, and other regional stakeholders in supporting Arlington County's performance agreement with Amazon to locate its new headquarters in Northern Virginia.
The decision by Amazon to locate at National Landing – a nexus for multimodal transportation options including I-395, Richmond Highway, Reagan National Airport, Metro, BRT, and VRE – shows just how important transportation infrastructure is to the continued economic development, growth, and success of our region.
The Alliance's testimony focused on three main issues:
The transportation investments included in this agreement have been a part of the region's long-range transportation plans for many years
They will contribute to further economic development across the Greater Washington region
They will also improve mobility for residents throughout Northern Virginia – not just Arlington
Read the Alliance's Full Statement
After many hours of public testimony, the Arlington County Board voted unanimously to adopt the agreement and fulfill its commitment to Amazon. This agreement is an important step forward for our region's transportation network. The Alliance is proud to welcome Amazon to Northern Virginia.