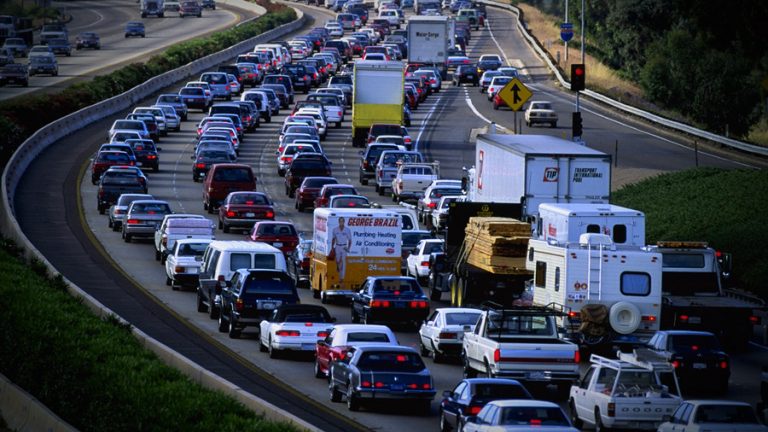 Alliance Applauds Agreement to Widen the American Legion Bridge
Alliance Applauds Agreement to Widen the American Legion Bridge
Improving Regional Connectivity and Expanding Managed Lane Network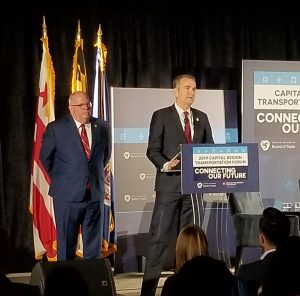 On Tuesday, November 12, Virginia Governor Ralph Northam and Maryland Governor Larry Hogan announced an agreement to rebuild the American Legion Bridge and add two new congestion managed lanes in each direction.
The Alliance applauds Governor Hogan and Governor Northam for working together to address one of the region's worst bottlenecks.
This agreement exemplifies the importance of regional collaboration and public-private partnerships in solving our region's transportation challenges.
Expanding the American Legion Bridge and the regional express lanes network have been long-standing priorities of the Northern Virginia Transportation Alliance. These improvements will:
Enhance Regional Connectivity – connect the two most populous jurisdictions in the region.
Increase Reliability – enhance regional economic growth and competitiveness
Reduce Congestion and Delays – help drivers in both the free and congestion managed lanes.
Create New Travel Options – allow drivers to pay for a faster trip while incentivizing more HOV and transit ridership using the managed lanes.
Built in 1962, the American Legion Bridge currently carries around 235,000 vehicles per day with that number expected to increase to 280,000 by 2040.
It is the only bridge connecting Fairfax and Montgomery Counties – the two most populous jurisdictions in our region and home to nearly 40% of the region's population and jobs.
For more information about the American Legion Bridge and why we need to improve it, visit the Alliance's website at https://nvta.org/priority/american-legion-bridge/