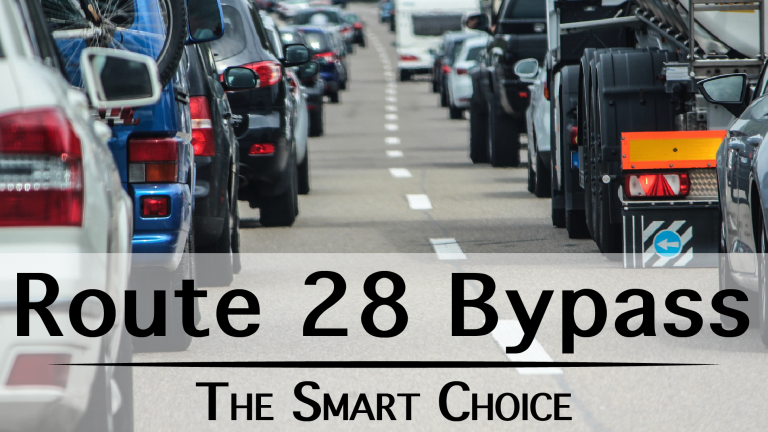 Coalition Urges Prince William to Move Forward with Route 28 Bypass
The Northern Virginia Transportation Business Coalition, a partnership of more than 20 regional business and community organizations focused on improving transportation in Northern Virginia, is urging the Prince William Board of County Supervisors to designate the Godwin Drive Extension as the locally preferred location for long-term improvements to Route 28.
The Coalition strongly supports the Godwin Drive Extension because it produces the greatest long-term congestion relief at the lowest cost to Prince William County.
The Godwin Drive Extension will provide many benefits for people who live in and travel through the Route 28 Corridor, including:
Improved rush hour travel times including a 50% reduction in morning delays
Reduced traffic in historic downtown Manassas by 7,700 vehicles per day
Increased capacity and travel options to meet 2040 travel demands
Improved intersection operation with 67% fewer intersections operating over capacity
Construction of a new bike/pedestrian path along Godwin Drive
Smallest total community impact to homes and businesses
Lowest cost to tax-payers – leveraging $95 million in regional transportation funds
Overwhelmingly supported by Prince William County voters as a part of the 2019 Mobility Bond
READ THE COALITION'S FULL STATEMENT
ACT NOW!
We need your help. The Prince William Board of County Supervisors is meeting on Tuesday, July 14th at 2:00 pm to considering a resolution designating the Bypass as the locally preferred location.
Join Northern Virginia Business Transportation Coalition members in contacting the Board to let Prince William Supervisors know you support moving forward with the Route 28 Bypass TODAY.