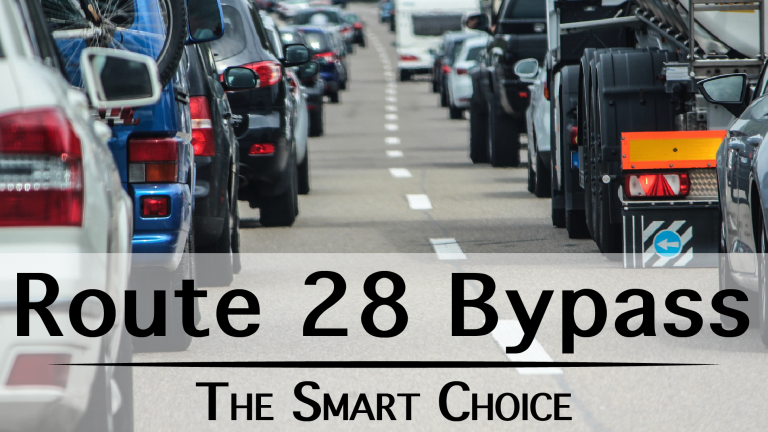 Alliance Applauds Prince William County Board Endorsement of the Route 28 Bypass
Alliance Applauds
Prince William County Board Endorsement of the Route 28 Bypass
By a 5-3 vote last night the Prince William Board of County Supervisors endorsed the Route 28 Bypass as the locally preferred alternative for improvements to the Route 28 Corridor.
Prince William County Transportation staff can now begin the robust design process and public hearings that are necessary to mitigate as much as possible the community and environmental impacts of the Bypass. The Board will be asked to approve the 60% design once it is completed in about two years before moving forward with right-of-way acquisition and construction.
"On behalf of its Board of Directors, and partner organizations across Northern Virginia, the Alliance thanks the Prince William Board of County Supervisors for endorsing the Godwin Drive Extension, which is the smart choice to fix Route 28," said Jason Stanford, executive director of the Northern Virginia Transportation Alliance. "This action is an important, cost effective step towards addressing the long-term transportation needs and providing more choices in the Route 28 Corridor."
Advancing the Bypass will retain $89 million in regional funds that was scheduled to be de-allocated by the Northern Virginia Transportation Authority on Thursday, September 10th.
After rejecting the Bypass and endorsing widening Route 28 on August 4th, the Board learned that a Comprehensive Plan amendment would need to be adopted before the Authority could even consider funding the project. Furthermore, the additional $100 million required to widen Route 28 and the lower travel capacity and congestion relief of the widening project was anticipated to result in a significantly lower Authority project ranking. As a result, the Authority would likely re-allocate the $89 million to higher scoring projects that are ready to move forward.
###