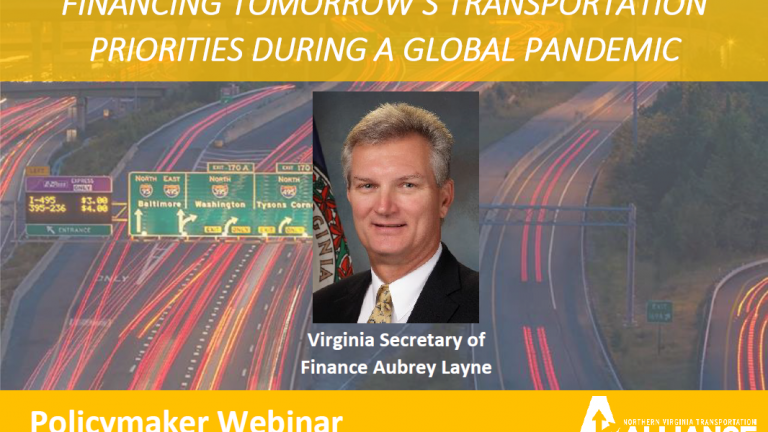 Alliance Wraps Up Another Successful Policymakers Webinar
Financing Tomorrow's Transportation Priorities During a Global Pandemic with Virginia Secretary of Finance Aubrey Layne was an informative and captivating event. As the former Virginia Secretary of Transportation and an 8-year member of the Commonwealth Transportation Board, Secretary Layne has an unparalleled background and expertise in both transportation and the fiscal challenges currently facing the Commonwealth.
Secretary Layne's presentation featured an overview of the current Virginia transportation finances (Click HERE to view his slide presentation) followed by an in-depth discussion with the Alliance's Executive Director, Jason Stanford.
Secretary Layne's key points included:
Two Year Projected Transportation Revenue Decline: $870 million.
Future Transportation Revenue Growth May Lag Behind General Revenue:  Overall, transportation revenue may lag recovery of the general economy. Pandemics tend to exaggerate or speed up existing trends such as increased telework, which is likely to impact transit fees and gas tax collections for years to come. However, acceleration of the long-term shift to telework is likely to benefit our region's entire multimodal transportation network moving forward.
When looking at the specific financial numbers in the most recent Revenue Report, Secretary Layne clarified that the discrepancy between current gas tax revenue (-23%) and the forecast (+16%) is largely driven by a two-month delay in collections. As a result, July and August revenue numbers reflect May and June collections, which preceded the recent five cent gas tax increase.
Sales and Recordation Revenue Up:  Sales tax revenue is up 18% driven largely by an increase in online sales and recordation tax collection is up nearly 30%
Toll Collections Down:  Toll revenue on state facilities is down nearly 50%; I-66 Inside the Beltway toll revenue is down closer to 90% and will likely take at least 3-4 years to fully recover. However, Secretary Layne stressed that the P3 funding mechanism remains an important option for the Commonwealth – for current and future projects.
New Federal Funding Critical to Metro's Future:  Increased federal funding is critical to the Washington region's transit system's future, and that the additional time bought by federal money should be used to evaluate WMATA's long-term funding model to create greater financial sustainability.
Omnibus Bill Provides Stability/Flexibility:  The 2020 transportation omnibus legislation places Virginia on a stronger financial foundation during the pandemic – meaning, unlike other states, Virginia may not have to delay current transportation projects. The Governor's proposed transportation budget amendments would give VDOT flexibility to shift available funds to keep projects already in the pipeline moving forward. Without these amendments, there could be delays to current projects and priorities that are essential to Northern Virginia.
Mounting Business Loss and Federal Debt Major Concerns:  In terms of the broader economy, revenue losses resulting from businesses unable to reopen post pandemic and the long-term negative effects of the dramatic increase in federal debt are of great concern.
Thank you again to everyone who attended today's webinar, the Northern Virginia Transportation Alliance's Board of Directors and Sustaining Members, and our Series and Event Sponsors for supporting this important conversation about the impacts of the COVID-19 pandemic on transportation funding in Virginia.
2020 POLICYMAKER SERIES SPONSOR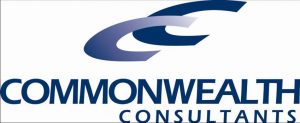 EVENT SPONSORS