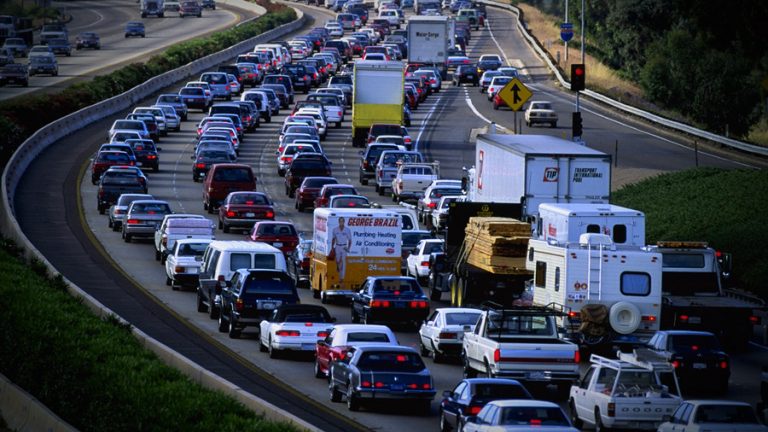 American Legion Bridge Study Shows Maryland and Virginia Express Lane Projects Create Opportunity to Enhance Regional Transit Service
American Legion Bridge Study Shows
Maryland and Virginia Express Lane Projects
Create Opportunity to Enhance Regional Transit Service
Preliminary analysis of a Virginia Department of Rail and Public Transportation (DRPT) and Maryland Transit Administration (MTA) Transit Demand Study shows significant opportunities for express transit service between activity centers in Virginia – including Tysons, Rosslyn, Reston, and Dunn Loring – and Maryland such as Bethesda, Silver Spring, Germantown and Frederick.
The Study began after both states reached the 2019 Capital Beltway Accord agreement to expand the American Legion Bridge.
At a recent Commonwealth Transportation Board meeting, Jennifer DeBruhl, DRPT Chief of Public Transportation, highlighted some initial Study analysis.  When asked about the Study and what needs to happen for this all to start working together, she commented:
"It's important to emphasize today that there are not a lot of multimodal connections over the American Legion Bridge because it is a chokepoint. There have been some Metro Bus routes and other transit that has been tried in the past, but those buses end up in the same traffic as everybody else. And so really looking at this corridor between 495 NEXT and the managed lanes – and the linchpin being the American Legion Bridge – that a seamless managed lanes network is what supports good transit in this corridor."
To successfully implement the transit routes identified in the Study, Virginia and Maryland need the reliability created by the express lanes to attract transit riders and reduce transit capital and operating costs.
Improved regional transit service between Virginia and Maryland is another important reason to support the 495 NEXT project.
CLICK HERE TO LET VDOT KNOW YOU SUPPORT 495 NEXT
The public comment period for 495 NEXT closes on December 4th. Join the Alliance in supporting this important project to ease congestion, improve regional connectivity, and enhance transit service between Virginia and Maryland.
Together, let's keep our region moving forward!