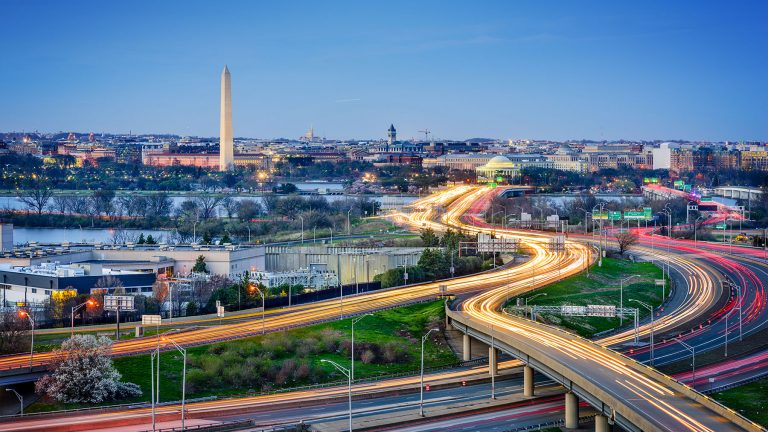 Business Coalition Urges Continued Investment in Transportation Infrastructure
The Northern Virginia Transportation Business Coalition – a partnership of 25 regional business and civic organizations across Northern Virginia – is urging Virginia's elected and public officials to continue investing in the region's multimodal transportation infrastructure to maintain the community's economic competitiveness, quality of life, and access to opportunity.
The Coalition's 2022 Transportation Priorities Statement reminds regional leaders that the DC area is expected to gain 1.3 million new people and 1 million new jobs over the next 25 years, and that investing in an all-of-the-above approach to improving our roadways, transit, pedestrian, bike, and transportation technology infrastructure is the only way to accommodate that growth.
The Coalition also urged public officials to continue prioritizing congestion relief and time savings when evaluating transportation projects to ensure the efficient movement of people and goods in the DC region.
Among the Coalition's other top priorities:
Completing the Region's Express Lanes Network
A New Potomac River Crossing Between Virginia and Maryland
Transforming Rail in Virginia Improvements
Full Restoration of Northern Virginia Transportation Authority Funding
Continued Investment in WMATA, Metrobus, and Regional Bus Service
Improving regional North-South connections in Fairfax, Prince William, and Loudoun Counties
The Coalition also highlighted the importance of our roadway network to the majority of low-income residents in our region who rely on automobiles for work and travel.