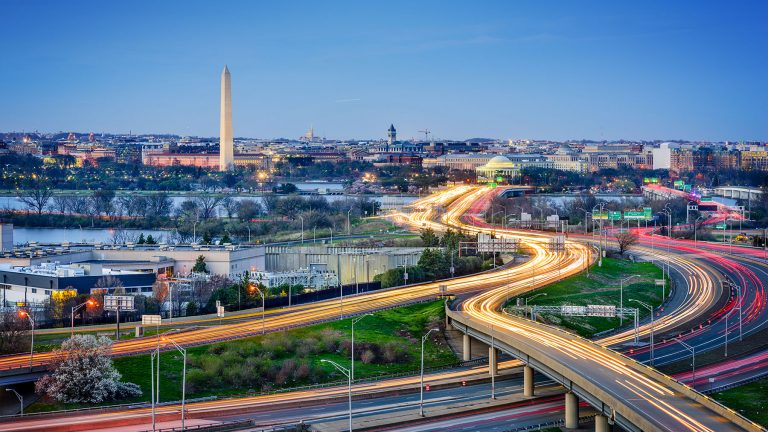 Business Coalition urges NOVA Transportation Authority to approve entire TransAction Plan
The Northern Virginia Transportation Business Coalition – an alliance of 25 business and civic organizations from across Northern Virginia – is urging the Northern Virginia Transportation Authority to approve the entire proposed project list for TransAction, the Authority's long-range transportation plan.
The Authority's plan includes 429 multimodal transportation projects worth a total of $75 billion. Every project in TransAction is a part of either a local or multi-jurisdictional transportation plan. Projects must be included in TransAction to be eligible for funding from the Northern Virginia Transportation Authority.
Northern Virginia is expected to gain 600,000 people and 500,000 jobs over the next twenty-five years. That's a 23% increase in population and 33% increase in the number of jobs. According to the Metropolitan Washington Council of Government's most recent Cooperative Forecast, approximately 50% of the new jobs and households in the DC region over the next twenty-five years are expected to come to Northern Virginia.
"The transportation improvements in TransAction are critical to the quality of life and long-term economic success of our community," said Jason Stanford, president of the Northern Virginia Transportation Alliance. "Authority members should think regionally and work together to approve the full list of projects. The only way to accommodate the tremendous growth planned for Norther Virginia is through a multimodal, comprehensive approach to transportation improvements including roadways, transit, bike, pedestrian, and technology infrastructure."
Of the $75.7 billion total, $44.5 billion or nearly 60% would go to transit projects throughout the region. In fact, the ten most expensive projects in the plan – nine of which are transit projects including a Metrorail Core Capacity Expansion in Washington, DC – account for 50% of the $75 billion total.
The Authority is also not the sole source of funding for these projects. Authority funding can be used for larger projects – as it has for the Long Bridge Rail Project – to leverage local, state, federal and private sector dollars to reach full implementation.