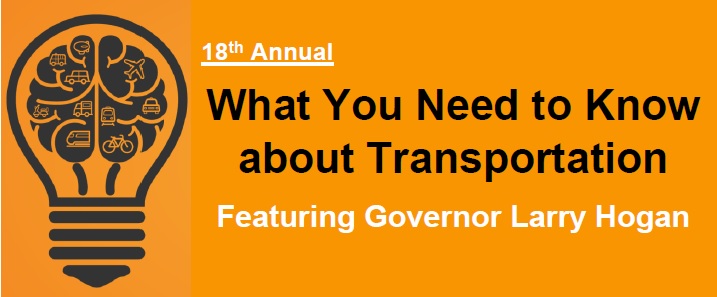 Alliance Wraps Up Another Successful What You Need to Know about Transportation Breakfast
Last week the Alliance had over 150 transportation and business leaders from across the DC region at our annual breakfast and seminar – What You Need to Know About Transportation. Thank you to Jon Peterson and the Peterson Companies for hosting us in National Harbor!
Maryland Governor Larry Hogan delivered an outstanding keynote address detailing his administration's significant strides building and developing new transportation infrastructure over the last 8 years. Click here to watch his remarks.
The Alliance also honored Governor Hogan with our Hazel Transportation Leadership Award – named in honor of visionary leaders Til and Bill Hazel – for his exceptional leadership on regional transportation issues. The Award was presented to Governor Hogan by Bill Hazel, Jr. MD, Chairman of William A. Hazel, Inc.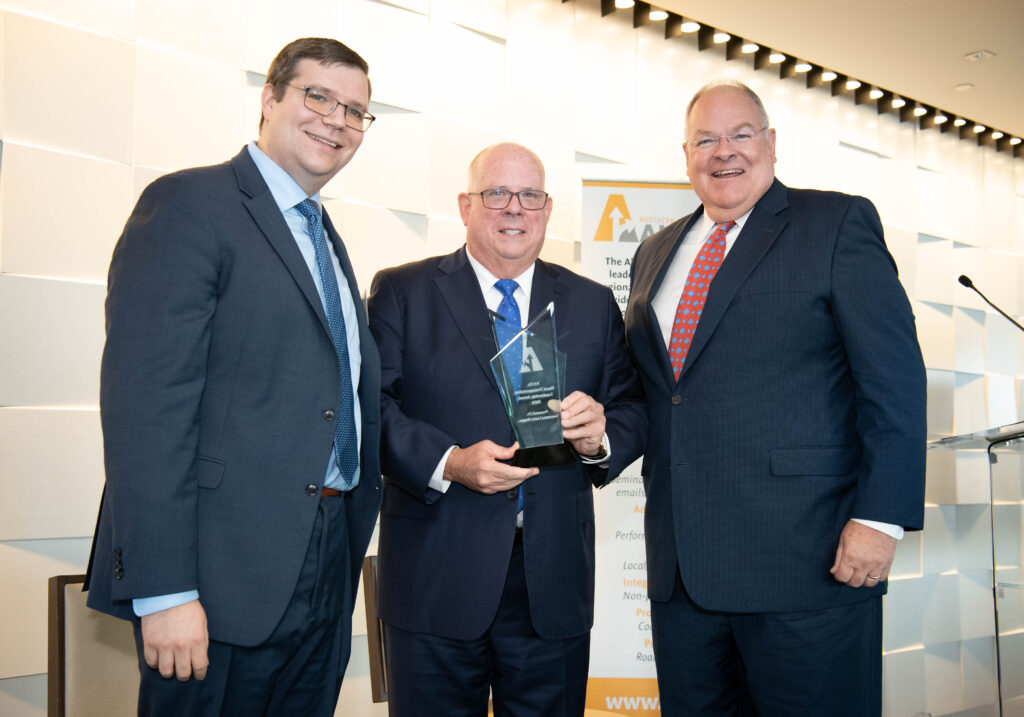 We also learned essential information about the future of transportation in our community from key regional transportation experts including VDOT Commissioner Stephen Brich, MDOT SHA Administrator Tim Smith, and Northern Virginia Transportation Authority CEO Monica Backmon. Click the links below to view their presentations.
Northern Virginia Transportation Authority
Virginia Department of Transportation
Maryland Department of Transportation State Highway Administration
Finally, this event would not have been possible without the generous support of the sponsors listed below. Thank you all for supporting better regional transportation solutions for our community!