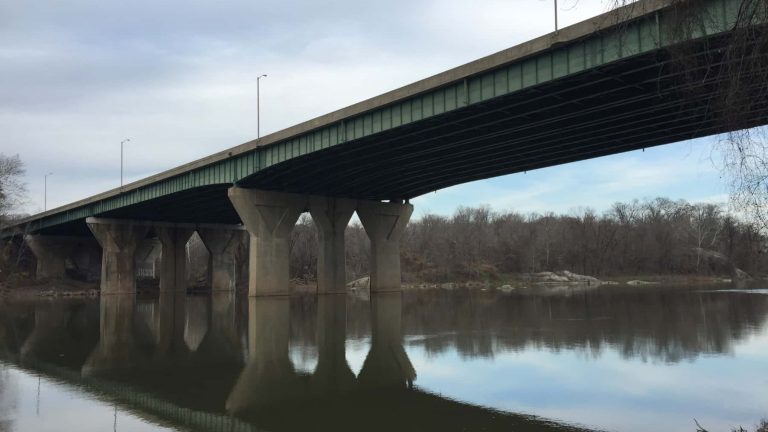 Alliance Commends Governor Moore on Plan to Fix the American Legion Bridge
Alliance Commends Governor Moore on Plan to Fix the American Legion Bridge
Improving Regional Connectivity and Expanding Express Lanes Network
McLean, VA – The Northern Virginia Transportation Alliance commends Maryland Governor Wes Moore for his plan to move forward with multimodal transportation improvements to the American Legion Bridge including upgrades to transit, bike, pedestrian, and travel demand management infrastructure as well as an extension of the region's express lanes network.
"Governor Moore's plan ensures these long-awaited improvements will become a reality. This is great news for area travelers and the economic competitiveness of our entire region," said Jason Stanford, president of the Northern Virginia Transportation Alliance. "The Alliance applauds Governor Moore for finding a multimodal solution to address one of the region's worst bottlenecks and move more people through one of our most congested corridors."
Expanding the American Legion Bridge and the regional express lanes network have been long-standing priorities of the Northern Virginia Transportation Alliance, a nonprofit organization that has advocated for transportation improvements in the Greater Washington region for more than 30 years.
Built in 1962, the American Legion Bridge carries around 235,000 vehicles per day. It is the only bridge connecting Fairfax and Montgomery Counties – the two most populous jurisdictions in our region.
For more information about the American Legion Bridge, visit the Alliance's website at https://nvta.org/priority/american-legion-bridge/
###
The Northern Virginia Transportation Alliance advances regional transportation solutions to create a better quality of life and greater economic prosperity in the Washington region.